This year there seems to be a new level of excitement leading up to this season's Fashion Week. Not just with the shows themselves, which are sure to be filled with Oscar worthy presentations, but also the many activities planned around these dates. I have already mentioned the opening of the newly refurbished leather goods floor at Hermes and the New York Spaces party, celebrating their picks for the region's top 50 designers. But many other retailers are also featuring special events, especially on Friday, Fashion's Night Out.  Almost every designer establishment will be offering something  – this is just a tiny teaser sampling. Chanel is planning the reopening of its SoHo store on Friday,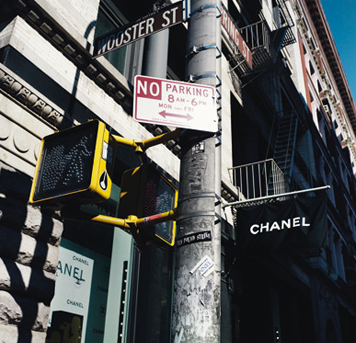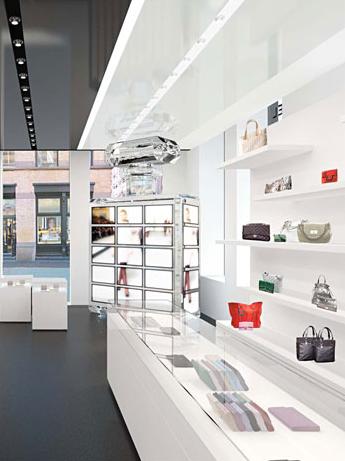 with a personal appearance by Karl Lagerfeld, who will will receive a special award from FIT at the Couture Council Luncheon that afternoon.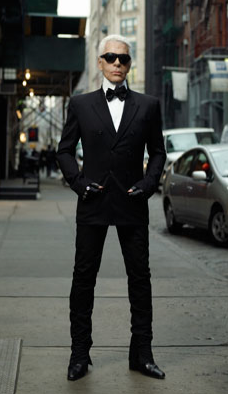 The space is designed by Peter Marino as a luxury gallery concept featuring works by such artists as Peter Belyi, Alan Rath, Gregor Hildebrandt and Robert Greene. The store will also be showcasing an exclusive collection of limited-edition handbags, shoes and ready-to-wear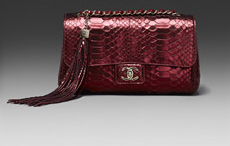 as well as beauty introductions such as this trio of new polish colors designed by Chanel Global Creative Director, Peter Phillips, to coordinate with all this season's beautiful neutral colors.

all photos above courtesy of chanel.
Around the corner, Kirna Zabete will be introducing an exclusive Celine small Box bag in black croc, exclusive to their U.S. boutique.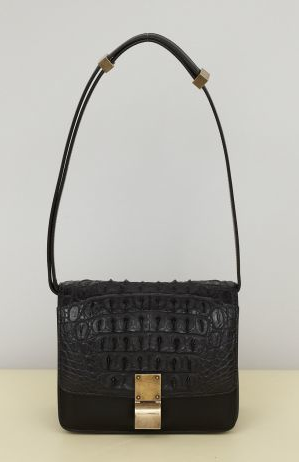 The bigger stores will also be hosting exciting venues.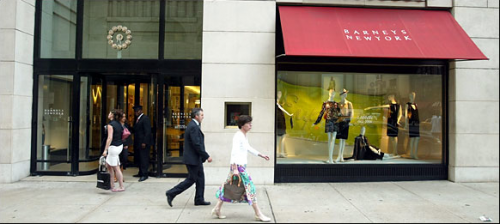 Barneys will be featuring fashion icons Mary-Kate and Ashley Olsen, Daphne Guinness, Isabel and Ruben Toledo, the Proenza Schouler boys and the sisters from Rodarte, who will be presenting musician Justin Bond. Alexander Wang will be hosting runway lessons and Manolo Blahnik will be greeting attendees.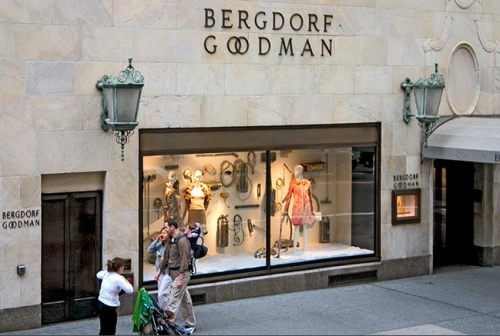 Bergdorfs will have an equally star studded extravaganza. Mary-Kate and Ashley Olsen (who clearly are going to have a busy evening – thank goodness the two stores are in close proximity) will be guest bartenders, Zac Posen will be painting one-of-a-kind dresses in the Fifth Avenue windows, Jason Wu will be signing his exclusive Bergdorf's FNO doll, and Padma Lakshmi will be hosing a designer cook-off with designers such as Cynthia Rowley, Edward Bess, Gilles Mendel, Lela Rose, Naeem Khan and Peter Som.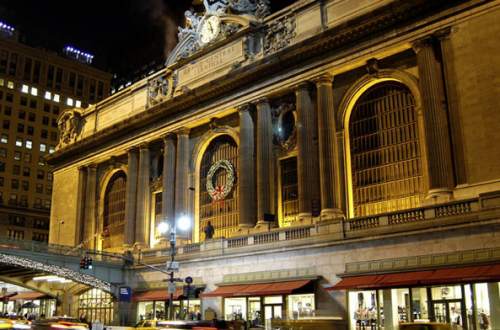 If you happen to commute and have a few extra minutes before catching your train on Friday evening, you can even find some festive activity at Grand Central, which will be hosting a shopping event and live fashion show. Vanderbilt Hall will be the site of a pop-up shopping pavilion (similar to what they do at the holidays) from September 8-10 with a variety of brands, such as Amrita Singh showing off their newest products with drinks and snacks from the Terminal's food sellers, including Magnolia and Campbell's Apartment.
For places you can go to see and meet celebrities on Fashion's Night Out, from Heidi Klum and Tim Gunn of Project Runway, to Leighton Meester and Matthew Settle of Gossip Girl fame go here.
All in all a very very busy week! I'll be catching a couple of the shows during Fashion Week at Lincoln Center and will certainly be reporting back so be sure to check in.