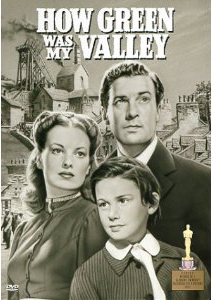 I love movies – of all sorts. And I thought it would be fun to designate some Fridays, in preparation for weekend viewing, as "at the Movies" days, where I will offer my recommendations with brief reviews. Some are old, some are new, some are famous, some are not, some are foreign and some are children's but they all have that certain something that appeals to me. I will try not to pick too many terribly obvious choices but since there is a wide range of ages in readership, this may vary.
My first pick is an oldie but goodie – an enduring classic that is on many movie buffs' lists. Based on the best-selling Richard Llewellyn novel, How Green Was My Valley, won the Best Picture Oscar in 1941. Director John Ford and actor Donald Crisp also won Oscars for this wonderful, moving film and it received two more Oscars for cinematography and art direction. Beautifully filmed, you will find it hard to believe, that due to the escalation of WWII, it was actually shot on an 80 acre set near Malibu, California built to replicate the Welsh countryside.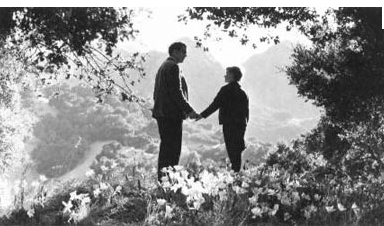 With a supporting cast of Maureen O'Hara, Walter Pigeon, and Roddy McDowall, and an incredible score by Alfred Newman, it is hard to beat. Set in Wales at the turn of the century, it tells the story of the Morgans, a close-knit, hard working mining family whose bonds and entire way of life are challenged by the coming of industrialization. The movie is seen through the eyes of the youngest son Huw (12 year old Roddy McDowall in his first U.S. movie) as he reminisces about his coming of age. This testament to the dignity of human character and the meaning of family is as appropriate today as it was in 1941. Be sure to have a box of tissues handy. And please do let me know how you like it!