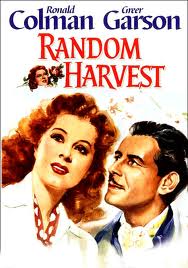 The title alone is cause to pick this movie for our Thanksgiving weekend selection. This 1942 romance, with Ronald Coleman and Greer Garson is a timeless classic. In fact, Greer Garson always claimed that of all the wonderful movies she made, this was her favorite. Based on the novel by the talented James Hilton, Random Harvest is an emotionally moving movie with several layers. Primarily a love story, it is also a statement about England's class structure, and the sense of loss and identity during post WWI Britain.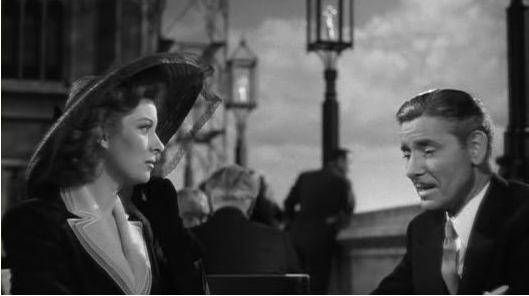 This is a heartfelt movie where you will genuinely feel for the characters and anxiously await the resolution of the uncertain and winding plot. Although some of you may be familiar with this film, I am always surprised at how many people have never seen it. Be sure to have the tissue box nearby – this is a bonafide tearjerker that on this special holiday weekend, will remind you to be thankful for family and loved ones.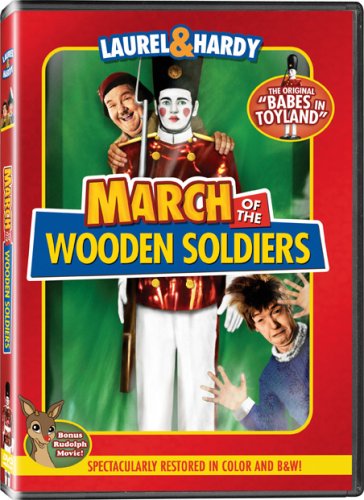 One of my readers asked if, for this long weekend, I would post more than one movie. So for today, I am adding another entry – THE classic family Thanksgiving movie of my childhood. Even though this is now understandably marketed more as a Christmas film, I will always associate March of the Wooden Soldiers with this holiday. I can't imagine many of you haven't seen this perennial classic  – perhaps some of the younger readers. Having grown up in the pre-VHS and DVD age (not to mention remote control), we were at the mercy of the station programmers and your only opportunity to see these movies was when they were shown on TV. I remember anxiously awaiting this movie every Thanksgiving, as I did It's a Wonderful Life and Miracle on 34th Street at Christmas and The Wizard of Oz at Easter.  In fact my husband still remembers bitterly the Thanksgiving he missed his annual viewing of March of the Wooden Soldiers when his family had to travel over the river and through the woods  to his grandmother's house (sorry – couldn't resist) for the holiday. This new version includes both the original Babes in Toyland version in black and white and, even though I don't like colorizations, an excellent realistic translation in color, that is sure to be more appealing to the younger generation. Though not normally a particularly ardent fan of Laurel and Hardy, this movie is clearly the exception. I loved Stan Laurel's pod batting abilities and have fond memories of the adorable three little pigs. You can cheer as Tom Tom defeats the evil Barnaby and the bogeymen to reunite with the lovely Bo Peep. You'll love the climax as the majestic 6 feet tall soldiers make their entry.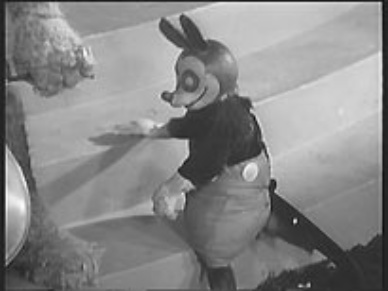 A rarely discussed tidbit is how Mickey Mouse appears throughout the film, played by a live monkey, in what is essentially his only non-animated movie — and certainly the only one where he is almost unrecognizable. Walt Disney had evidently given Roach permission to use Mickey in the film, though he might have thought twice if he had seen how poor Mickey was going to be represented. Reminiscing now, I'm envious of those families who will be introducing this charming classic to their children for the first time.