Nell Diamond may have been born in London and raised there and Tokyo, but her heart belongs to Nantucket. Summers on island have been a part of her entire life so a local pop up for her brand Hill House Home, named after her grandparents' Nantucket home, was a dream achievement. To welcome the shop to Main Street's cobblestone thoroughfare, Nell worked with Victoria Samuel and Flowers on Chestnut to execute a show stopping floral installation. As Tori explained, "Nell was inspired by an installation by Ralph Lauren in London for Chelsea in Bloom. She wanted a similar feel but to give it a Nantucket twist by incorporating hydrangea and lightship baskets. This was our interpretation."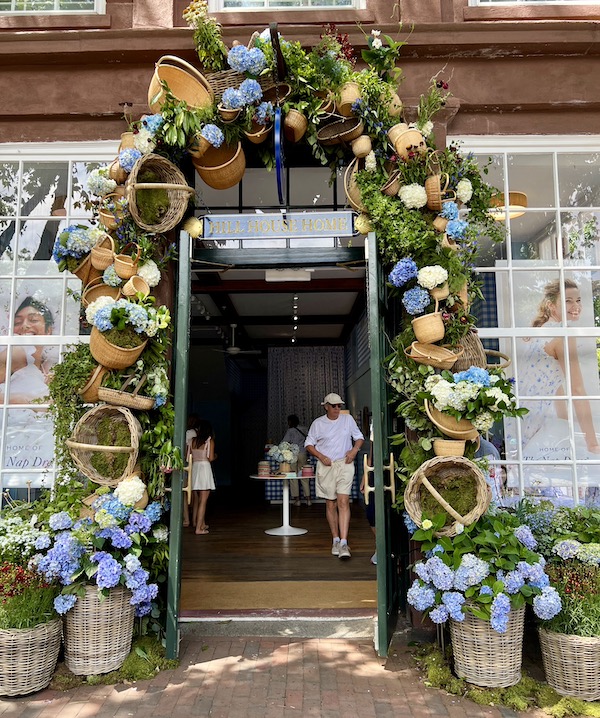 The dreamy combination of English garden melded with island allure enchanted all passers-by with its charm and creativity.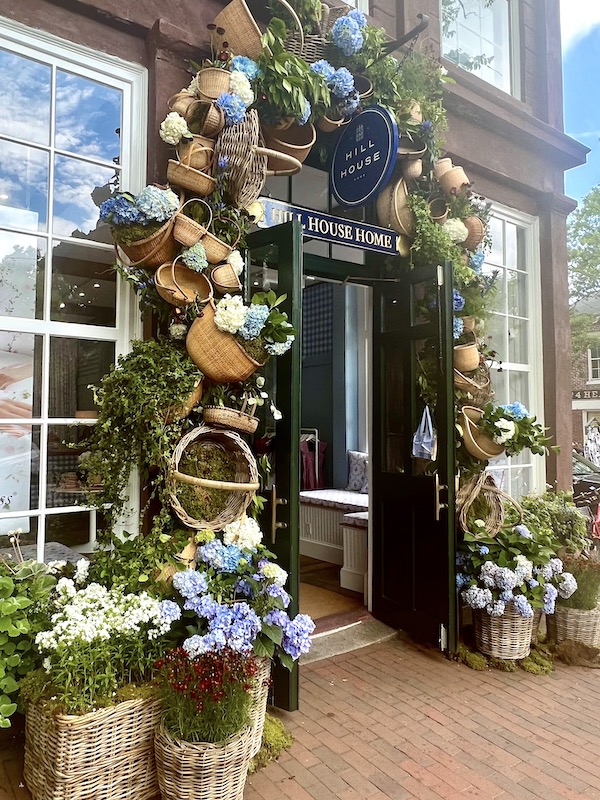 And if Hill House Home initially made their name with bedding and home goods, it was The Nap Dress that put them on the map, offering a perfect and easy uniform for  young mothers and millennials stuck at home during COVID craving pretty in a sea of sweatpants. The initial isolation of COVID is waning but The Nap Dress shows no signs of following a similar path and is the mainstay of the Nantucket pop-up.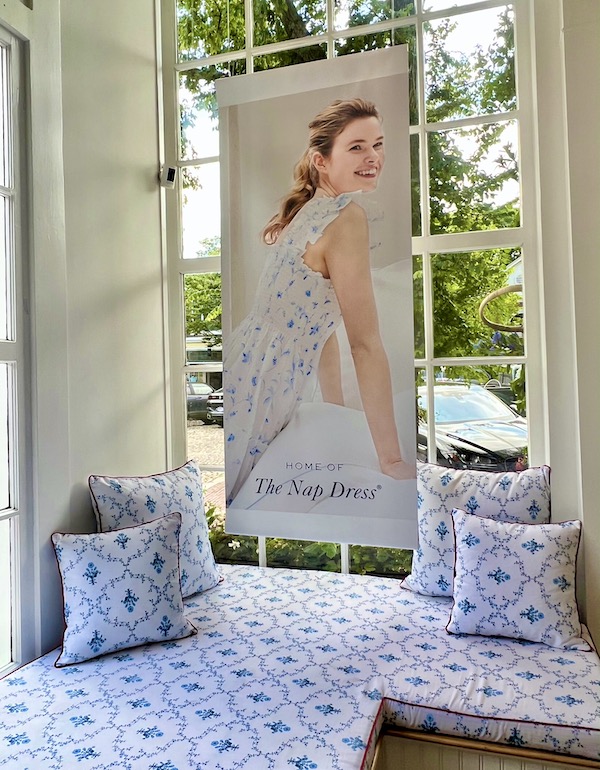 Inside, Nell's signature feminine aesthetic continues flavored with classic Nantucket motifs.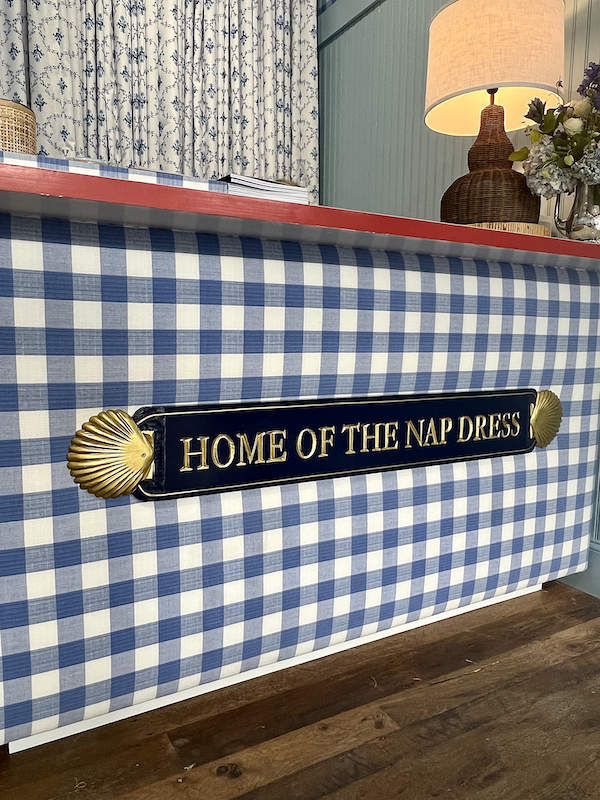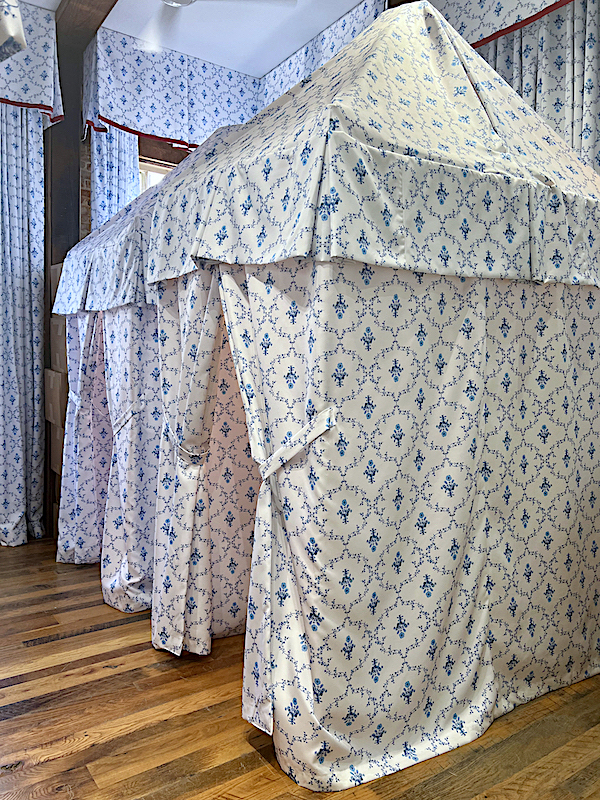 all photos by Stacey Bewkes for Quintessence
If you're planning a trip to Nantucket, Hill House Home will be at 33 Main Street for the summer. And if you'll be on island for Nantucket by Design, Tori will be leading one of our new Master Classes focusing on creative ways to integrate flowers with tablescapes for entertaining. Buy tickets here!