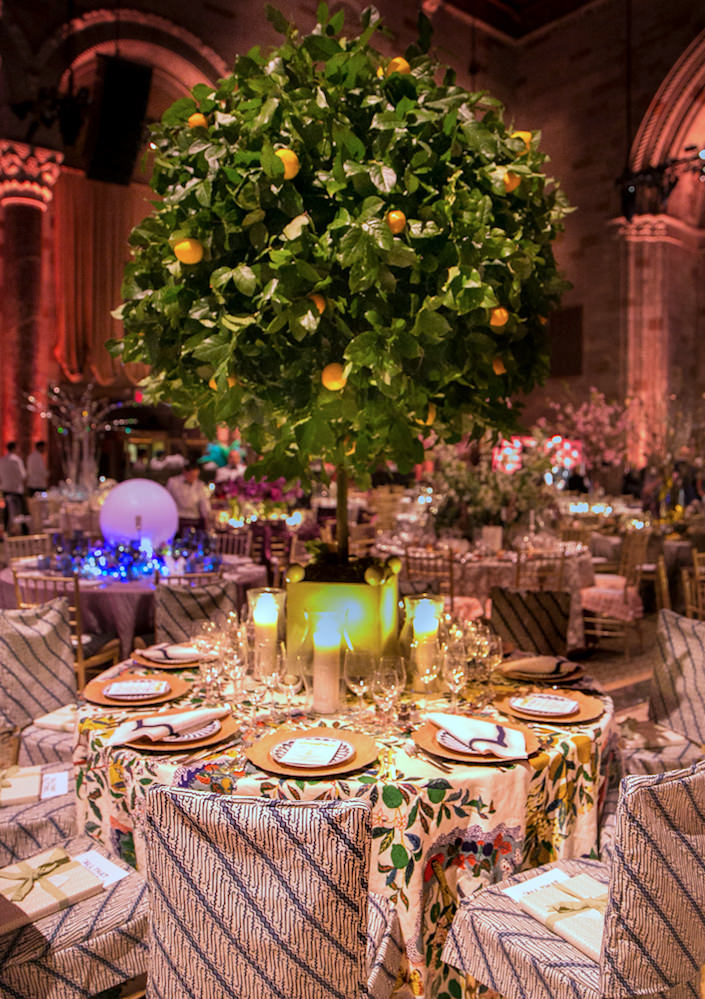 With so many beautiful tables, it was impossible to fit them all in a single post so today I bring you the finale of the Lenox Hill Neighborhood House Gala 2017. Cathy Kincaid Interiors' Lemon Drop table featured one of my favorite fabrics, Schumacher's Citrus Garden on the table,
coordinating beautifully with Parish Hadley for Lee Jofa's Mingo on the chairs. Sebastian Li created the enchanting centerpiece tree.
Bunny Williams' versatile Campbell dinnerware for Ballard sat on charming wooden chargers.
Inspired by beautiful blooms, Sam Allen's table was the essence of spring. Christopher Spitzmiller's platinum luster ginger jar held a centerpiece of beautiful faux quince branches from Diane James Home with fragrant hyacinths in his faux bois cachepots.…