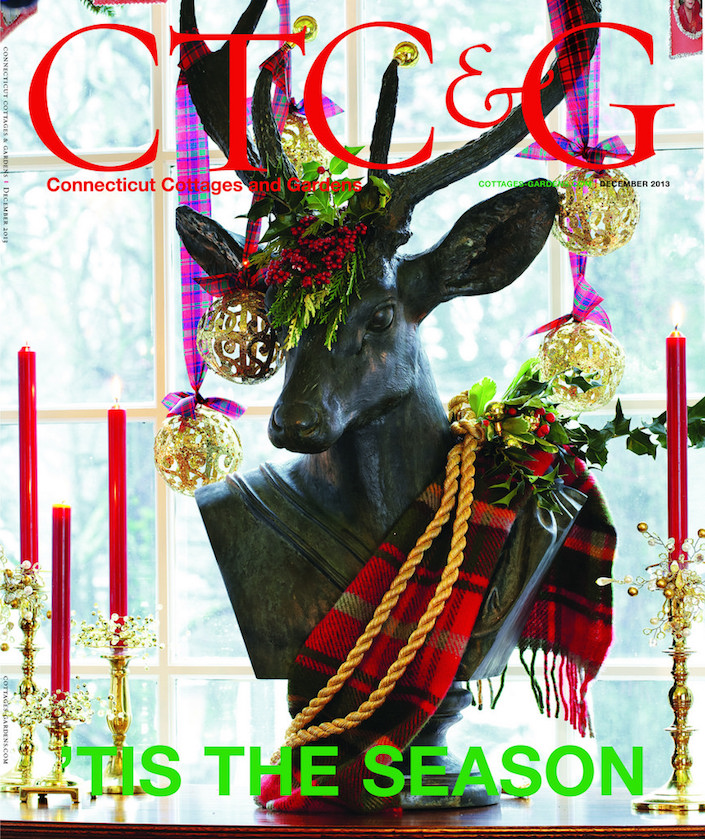 Every year friend and designer Carey Karlan goes all out creating themed holiday decorations for her charming 1926 cottage-style home. Past years have included odes to Mad Men, Literary, Russian, Musical and Scottish Highland Christmases, the last landing on the cover of Connecticut Cottages & Gardens several years ago.
two photos above by Keith Scott Morton for CTC&G
This year, the decor was inspired by one of my favorite novels, James Hilton's utopian fantasy Lost Horizon. Based on the Tibetan locale, Carey created a Shangri-La ambience with snowy whites, green and gold.
It all started with a jacket Carey inherited from her mother, which she wore every year at the holidays.…