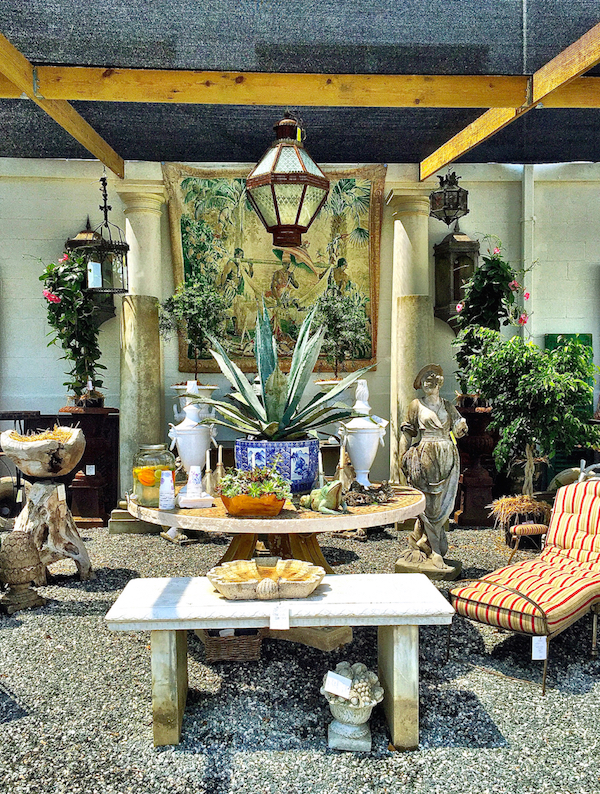 With beautiful spring weather this weekend, it was the perfect time for the Antique and Artisan Gallery to open its garden gates. Through this Friday, their new outdoor garden area is filled with hard to find perennials, rare annuals, unique small trees and unusual exotics with of course a great selection of decorative furniture, garden antiques, architectural treasures and more.
Whether you are looking for stylish individual pieces
or a complete set, there is a wonderful range of vintage outdoor furniture.
Chic vignettes are arranged throughout, with creative ideas for using both functional and decorative pieces.
Urns, statuary and architectural elements are available in a wide variety of sizes, styles and eras.…