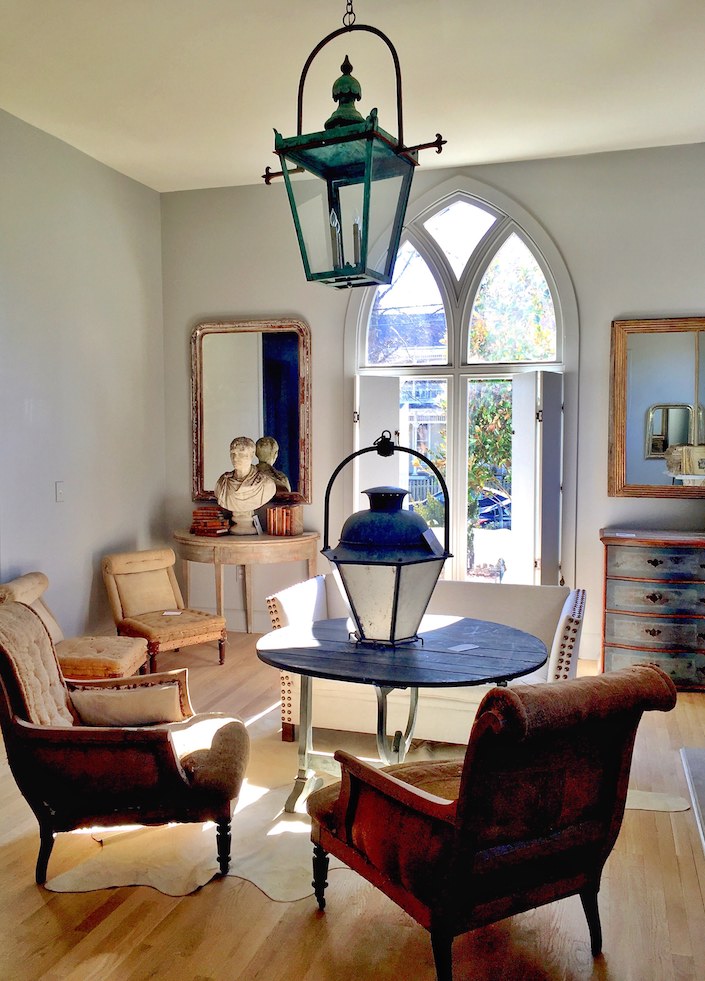 This past weekend was the annual Antiques & Garden Show in Nashville, where last year I was honored to moderate a great panel of talented designers. A favorite stop during my trip was to Jeannette Whitson's eclectic chic studio in the booming 12 South district.
Jeannette first popped up on my radar several years ago when her stylish home was featured in House Beautiful. You may remember her inviting blue on blue library with its fabulous tented ceiling and wall to wall sectional,
her airy and functional kitchen
and charming, rustic chic mud room.
House Beautiful photos by Simon Watson
I was enchanted by her effortless integration of charismatic antiques into her built interiors and her mantra of bringing the outdoors in, which not only breathed life into every room but is the credo of her business, Garden Variety Design.…