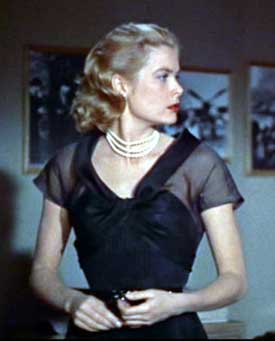 Here is my next wish list installment. So do you remember in Rear Window when the incredibly chic Grace Kelly,
playing a fashion editor (dressed by Edith Head of course), comes over to Jimmy Stewart's apartment with that fabulous Mark Cross bag?
The original bag was specially made for the movie in 1954 by Max Holzman for Mark Cross. The bag above is a very rare recreation made in the 1990's when Mark Cross tried unsuccessfully to make a come back (the store closed in 1998). My sister actually owns one of these.
Well don't get too excited – it's not being reissued, but I have found a bag that reminds of it in spirit.…