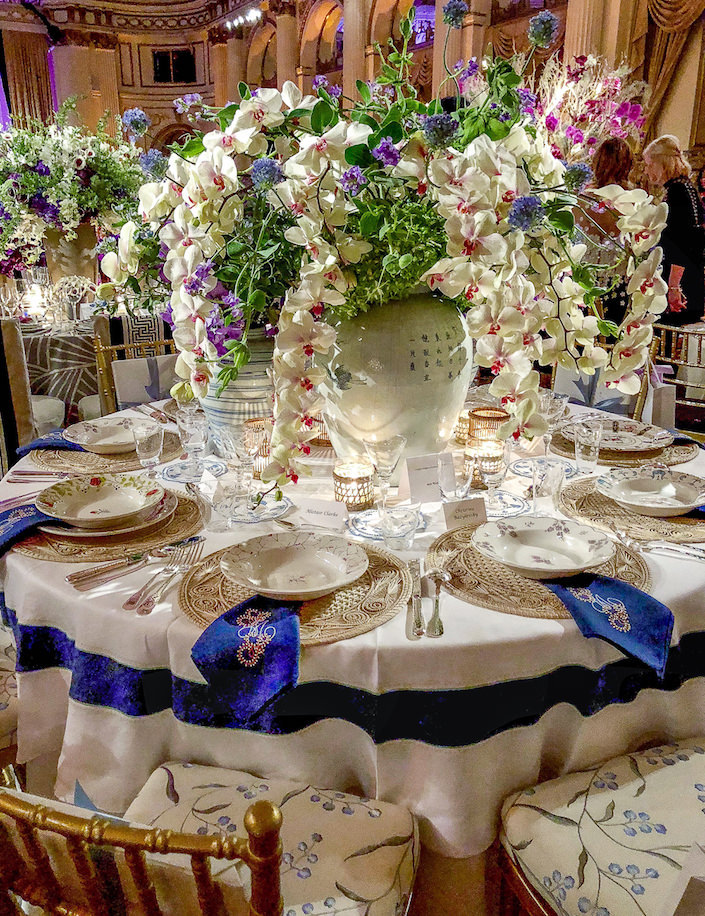 Today we continue our look at more of the beautiful tables from the 2018 NYBG Orchid Dinner.
For her lovely table, friend Beth Webb collaborated with Julia B, using her vintage inspired Quattro Mani tabletop collection as well as hand embroidered and hand appliquéd linens. She also partnered with Kravet, celebrating their 100th anniversary this year, for the beautiful embroidered seat cushions in GP & J Baker Willoughby.
Colombian woven placemats from Creel and Gow added an additional layer of global chic.
Two years ago, Beth worked with floral designer Zezé on her Orchid Dinner table and reached out to him again, this time with a request to include hydrangeas and sweet peas along with orchids and other exotic blooms to echo the tabletop mix.…