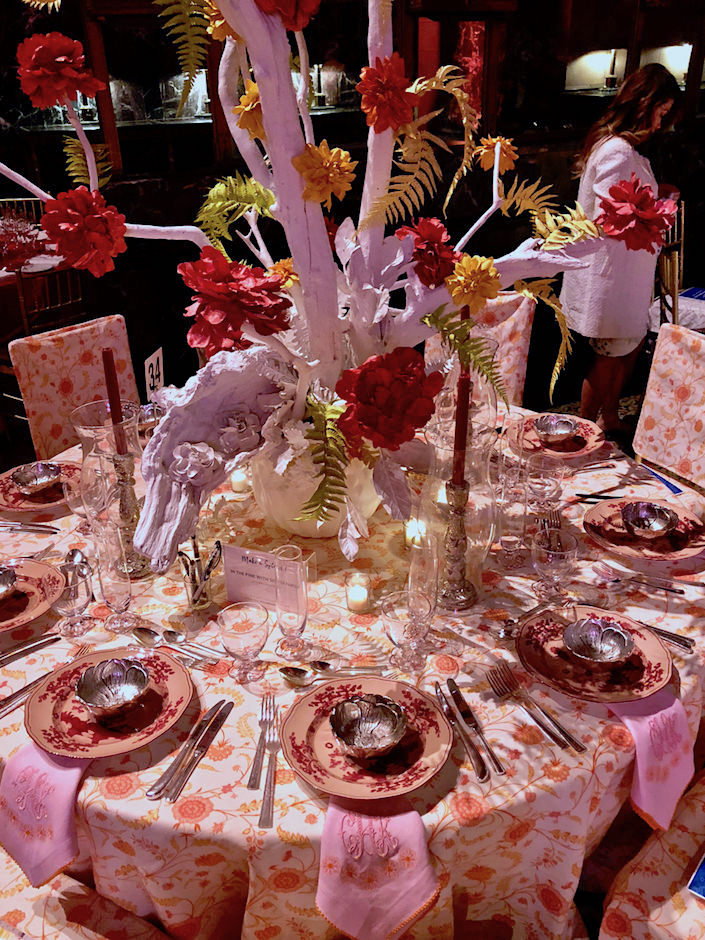 Today we'll take a last look at more of the tables from the Lenox Hill Gala 2018 before we move on to see what was new at Tabletop Market. A hint of spring was seen at Cathy Kincaid's table where a centerpiece by Sebastian Li set the tone
with a tablecloth in Sister Parish Design's Titania, Ginori plates and Charmajesty  monogrammed napkins completing the pretty picture.
Designer Kristin McCory worked with Stellar Style Events to create her amazing centerpiece.
A tablecloth of Schumacher's Brighton Pavillion by Miles Redd mixed beautifully with Pottery Barn chinoiserie dinnerware (sadly no longer available).…