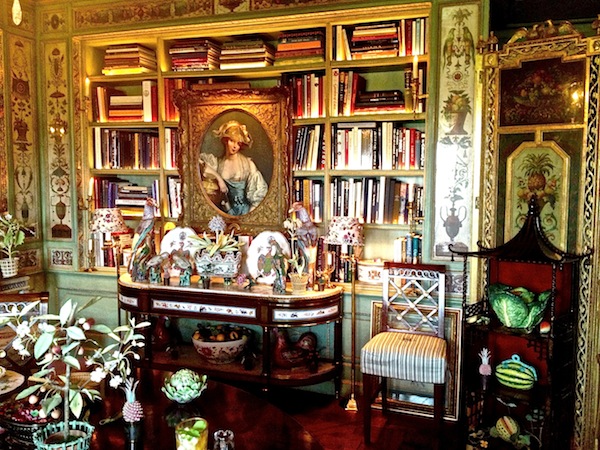 Not surprisingly, lunch Fifth Avenue style chez Howard Slatkin is a luxurious treat. Following Susanna Salk's and my video shoot for our "At Home with" episode several months ago, we enjoyed a splendid lunch in Howard's magnificent dining room.
Entering the space is like being transported to St. Petersburg via Paris. As you've seen, every surface and collected item is carefully considered.
Living with what you love is an art form chez Howard.
And the table is a mini masterpiece set with objets and functional art.
Monogramming is a regal tradition that lives on nobly here – these elegant glasses are crafted and personalized in Venice.…