I never wrote about the passing of Albert Hadley because as much as I admired the legendary decorator, I had never really had any personal dealings with him. I thought I should leave that to those who knew him well and had worked with him throughout the years. So I was pleased to learn that Veranda will be honoring him in their upcoming issue, appropriately dedicated to American style.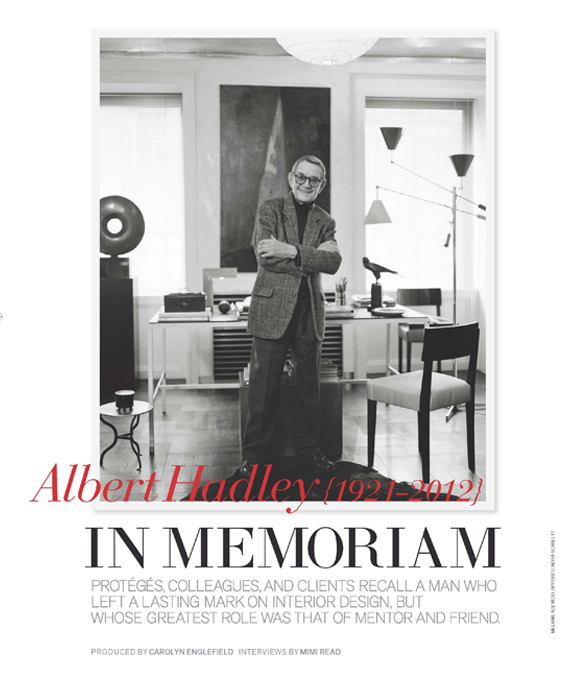 In her editor's letter, Dara Caponigro writes of her meeting with him a few years ago, "He was a design king without an ounce of pomposity in him." Although the magazine had already gone to press when they learned of Hadley's death, they felt his inclusion was a must. And just as I had hoped, there are remembrances of the design giant by those who knew him best, describing a man "who was not only gifted and talented, but also humble,kind, and ever generous."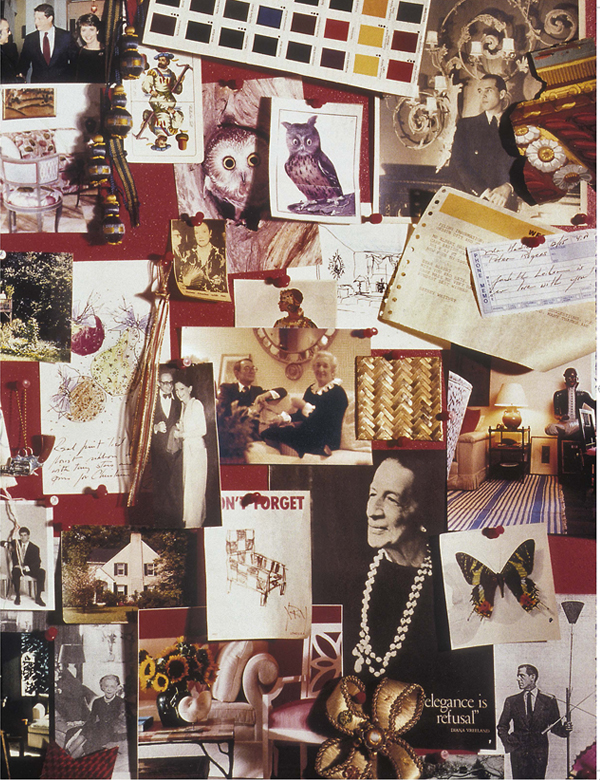 I look forward to seeing his inspiration, his work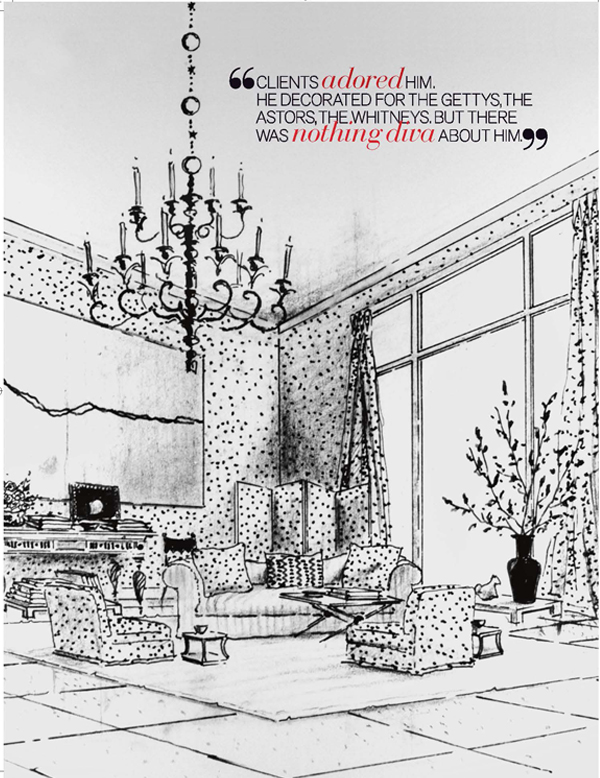 and hearing from those who knew him well.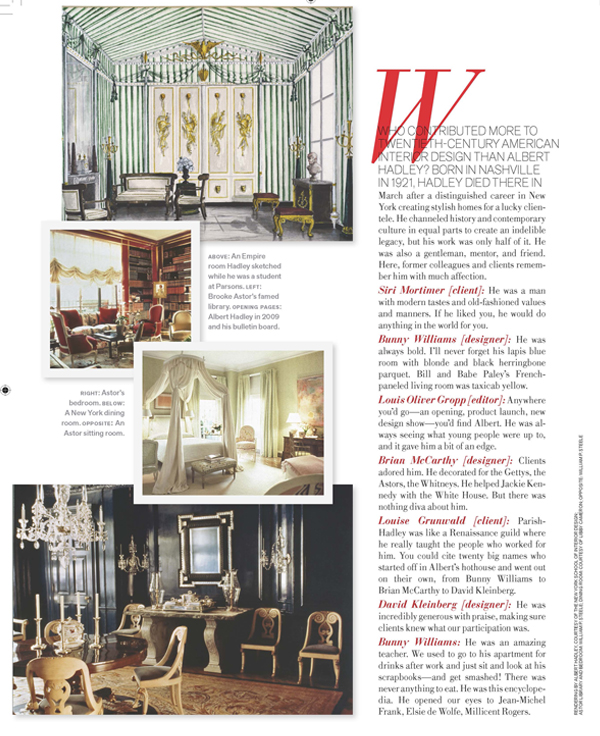 As Veranda says, "Who contributed more to twentieth-century American Interior Design than Albert Hadley?"