While the enjoyment of Thanksgiving is certainly not weather dependent, it felt a little too much like January rather than November in New England yesterday for me. So I am particularly pleased to be able to share today this sneak peek of some tropical Palm Beach style from the upcoming December/January issue of House Beautiful.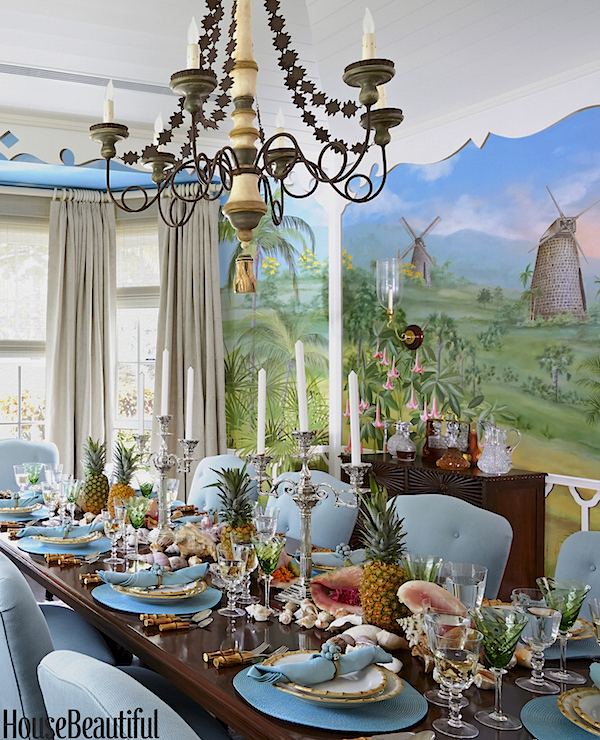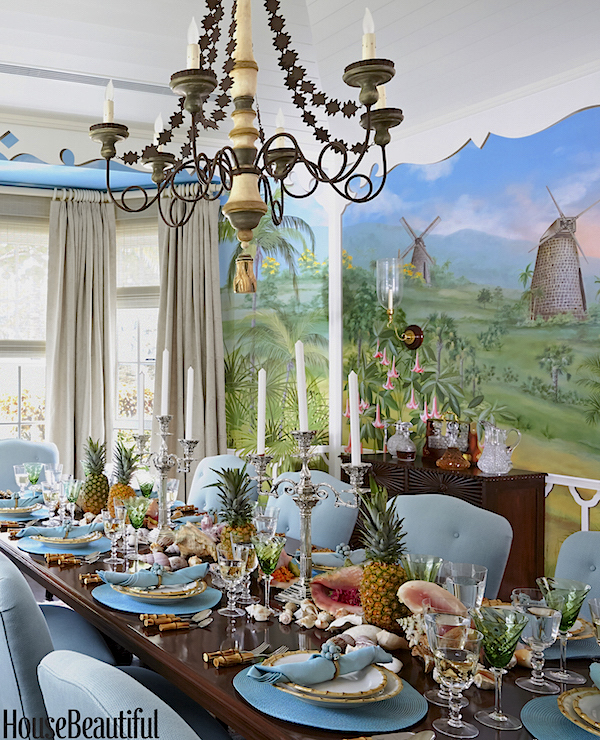 Inspired by the Caribbean ambience of Antigua, Mimi McMakin and Ashley Sharpe of Kemble Interiors designed a home brimming with color, fantasy and fun. The dining room features a statement-making mural based on island scenery with the clever trompe l'oeil conceit of viewing from inside a porch, complete with applied wood railing and trim. The painting is completely enveloping including the doors, to fully immerse diners in the tropical splendor.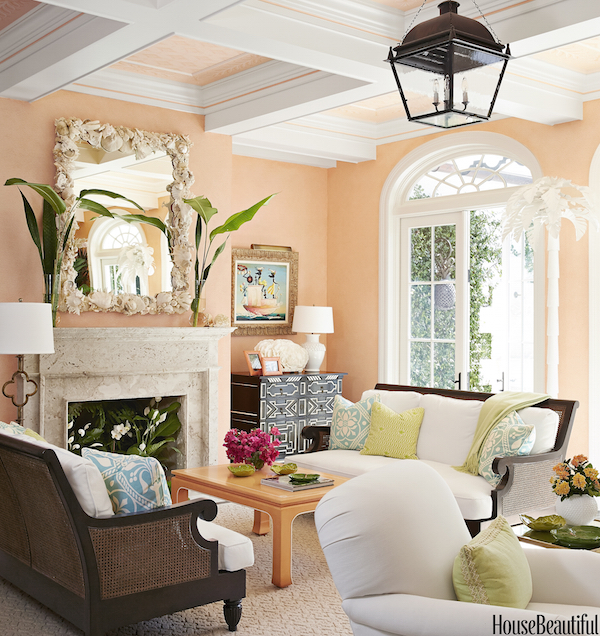 Like a tempting cocktail, the living room is swathed in a delicious cantaloupe color that serves as a wonderful backdrop for a frothy mix of British colonial and contemporary pieces with a Palm Beach twist. The shots of black keep it anchored as the eye is drawn to the ceiling and its pretty stenciled pattern within the coffers.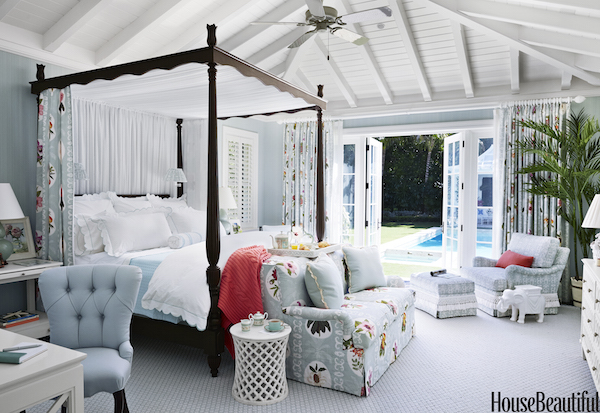 How restful are the soothing blues in the bedroom? They bring a breezy tranquility to the tropical theme with Raoul Textiles' pretty Martinique botanical and Peter Fasano's Montclair Strie on the walls. Even the classic four-poster gets a whimsical touch with its fun pineapple finials.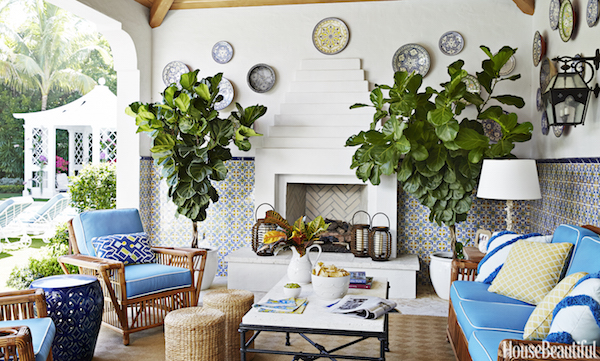 Outdoor living is such a quintessential element of Palm Beach style and this welcoming loggia is fashionably fitted for comfortable living and easy entertaining. Mediterranean 1920's style tiles, a Lyford Cay Club inspired fireplace and Palacek's President's Collection rattan (replicas of the furniture used on FDR's yacht, USS Potomac, during his presidency)  offer timeless design with classic appeal. This is be where you would find me on most occasions!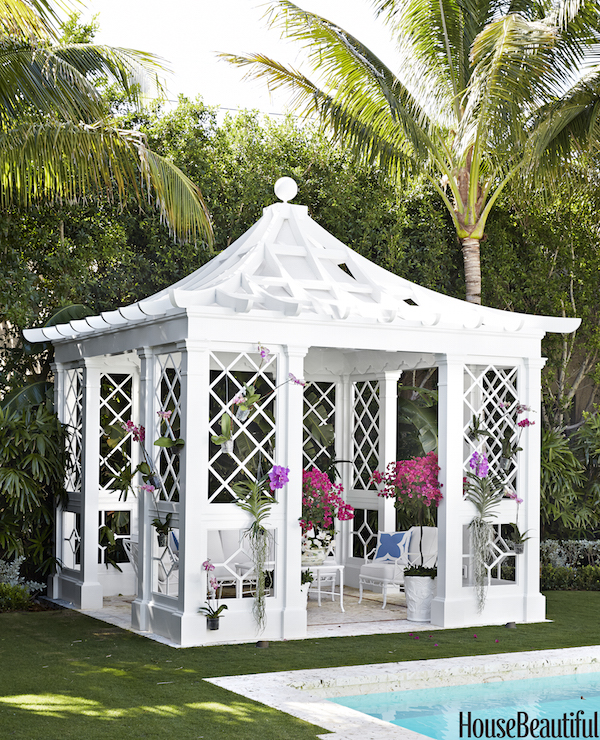 Kudos to landscape designer Keith Williams for creating this totally charming poolside chinoiserie pagoda. A perfect respite from the Florida sun, this irresistible folly is filled with Brown Jordan's Calcutta furniture, a perfect match for the updated Chippendale theme. The rest of the project is equally enticing with wonderful decorating details and custom touches. You can see it all on the House Beautiful site. And look for the new issue coming next week soon, full of holiday and fantasy inspiration!