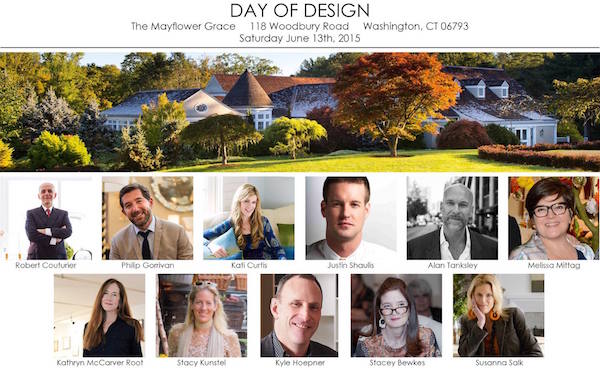 Based on the success of last year's inaugural event, the Day of Design is returning this year on Saturday, June 13 to the gorgeous Mayflower Grace in bucolic Litchfield County, Connecticut.
In this beautiful setting, a select group of designers and editors will share their insights and inspirations on design.
Morning and afternoon panel discussions are interspersed with an al fresco lunch on the terrace and a final VIP cocktail party including book signings by Robert Couturier and Susanna Salk.
The day will commence with "Styling the Collection" with Kathryn McCarver Root of KMR Arts Gallery, designer Alan Tanksley and Editor in Chief of New England Home Magazine, Kyle Hoepner, who will discuss how to curate, style and display your collections.…