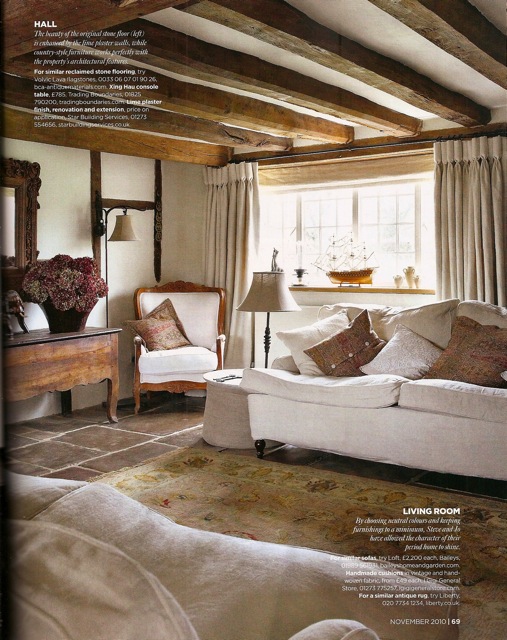 I must admit that although we've had several beautiful days, I am definitely tiring of our overly warm November weather and ready for a change in temperature. When I came across this beautifully renovated British home, all I could think of was the allure of cooler days and what is soon in store. I imagined myself sitting in this lovely room after a good night's rest
With my book and this tasty treat,
lounging in my cashmere robe
and slippers.
I'd then meander upstairs to get ready for the day.
I would think perhaps a bath might be in order
although I spent so much time enjoying my coffee while reading  that I might only have time for a shower
Then it would be time to go out and explore on this beautiful crisp fall morning.…