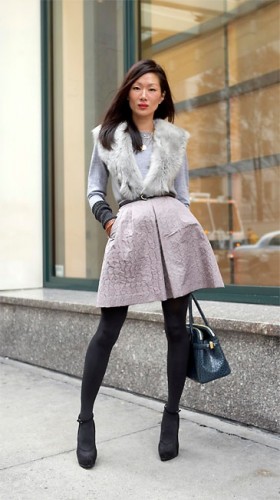 photo by Bruno Gaget
We're starting to see a lot more of Marissa Webb, Head of Women's Design at J. Crew. She's featured in the latest J. Crew video – a fun behind-the-scenes look at manufacturing their shoes in Italy (if you follow quintessence on facebook, you've probably already seen this).
And she's being parading a little more in the press. In a recent interview, she gave some advice on dressing your best – it may seem like common sense, but sometimes we get caught up in the fashion of the moment and forget to focus on how pieces  work for each of us individually:
1) Don't be afraid to explore.
…