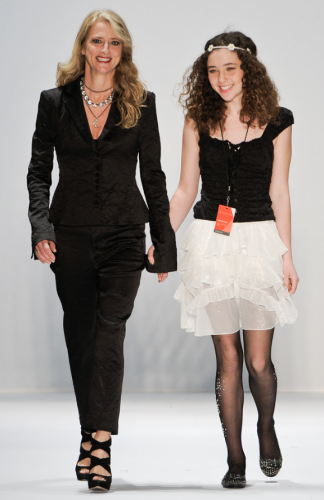 Nanette Lepore, with her daughter Violet, looks happy for a reason.  With a renewed spirit, her fall collection reflected a lighter attitude. In fact the first part of the show was indeed ethereal and almost heavenly with the all white feminine layered looks.
This was one of the few shows where I saw narrow pants but the fall themes of sheer, fur and layering were evident, making these light white layers work for fall.
Lepore's feminine boho vision was in full force in this collection, offering many long flirty flowing dresses matched with interesting knits.
There were also some more tailored pieces.…