Design inspiration from around the globe is the theme for October's House Beautiful. With the debut of its new pop-up series, this month features guest editor Chesie Breen as our guide to the homes of Americans abroad. From London to Oslo to Rome and beyond, we get to scratch our travel itch with vicarious visits to fabulous flats and follies. I am delighted to share a sneak peek at the colorful restoration of a 16th century French estate by conductor and harpsichordist William Christie.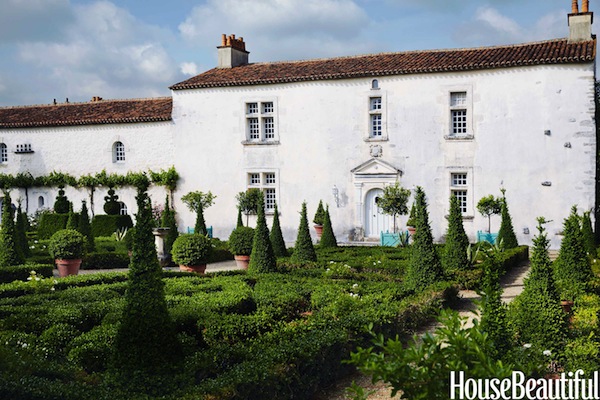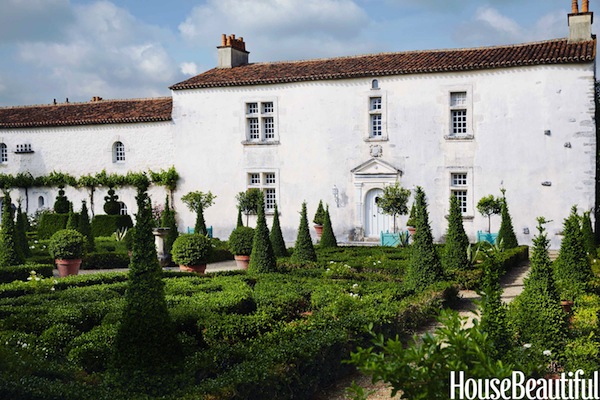 Having moved to France after college, Christie discovered the Vendée region, southwest of Paris almost 40 years ago, loving the "unspoiled, deep country not far from the sea." He rented for several years until he found Le Bâtiment, a ruin from 1630 that still retained its aristocratic bones. With a love of history, he worked with local craftsmen and a state architect to restore the house, listed as a national historic monument, to a whimsical version of its former glory.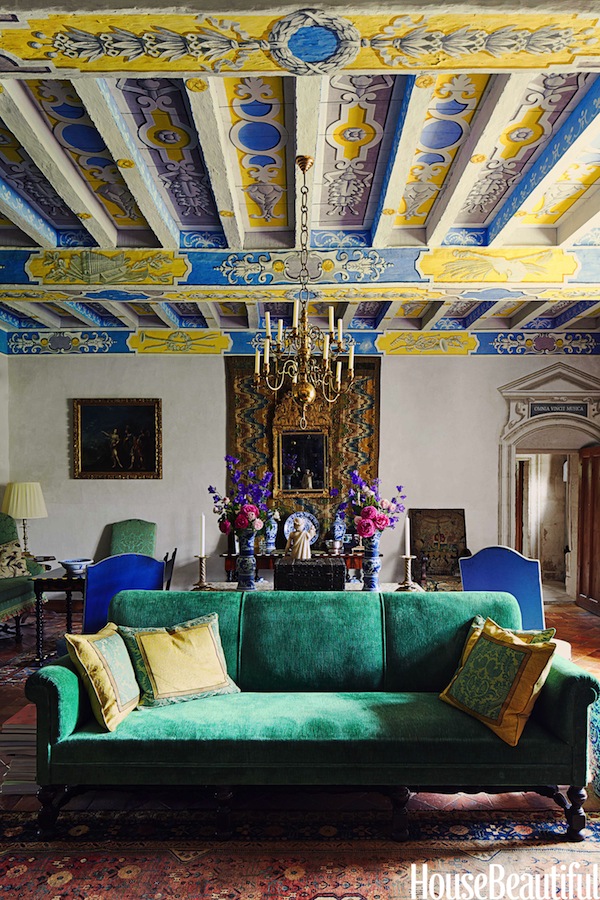 Having accidentally discovered decorative paint treatments under years of neglect, Christie worked with Nantes-based historian and artist Francois Roux to include painted schemes with trompe l'oeil details. Christie's love of music and gardening is celebrated on the ceiling in this room of spirited color and pattern that includes an heirloom sofa covered in brilliant emerald Lelievre linen velvet. All the painting was achieved using natural vegetable pigments and 16th century techniques yet executed with a bold boisterous touch as seen on the doorframe and ceiling below.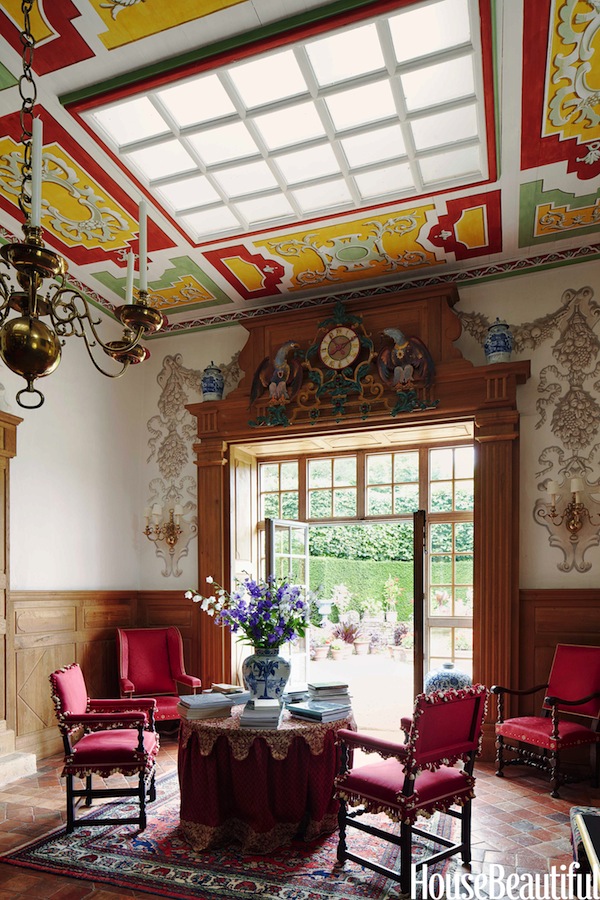 Throughout the house, Christie's past and present merge for a happy union. Containers of mostly 19th century Kittinger reproductions from his parents' Buffalo home, transformed with French fabrics, helped to furnish the house. A Kittinger bench below with a Madeleine Castaing stripe sits on an Oriental rug from Christie's days at Harvard. Christie and Roux visited other nearby châteaus for inspiration and the beds were copied by a local upholsterer from original 17th century versions at Château de Chenonceau, the royal residence of the same period.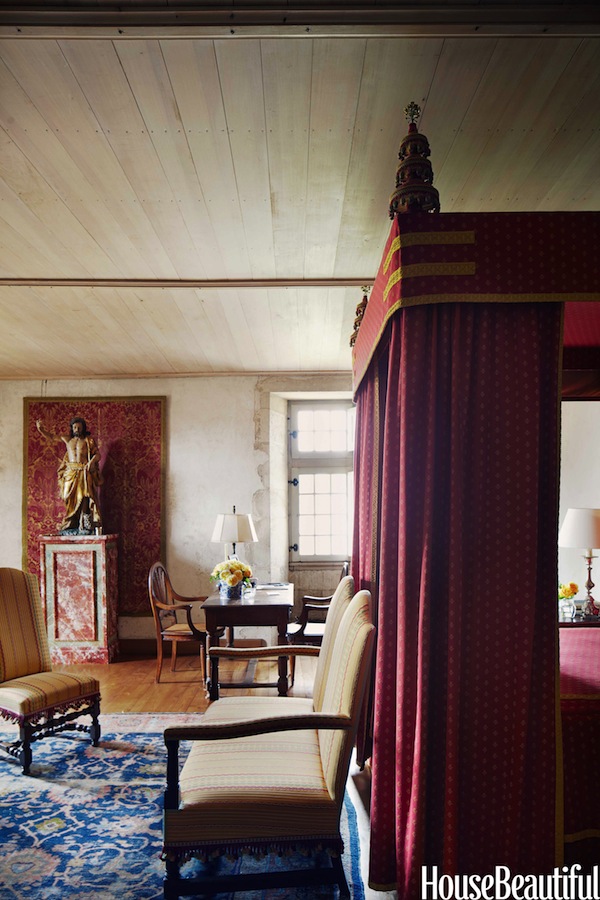 And paintings at the Château d'Ancy-le-Franc inspired the trompe l'oeil on the main staircase.
Cuban mahogany shelves from a library in Nantes were used to create the fabulous library. The barrel-vaulted ceiling was constructed with more Cuban mahogany found by Christie's carpenter.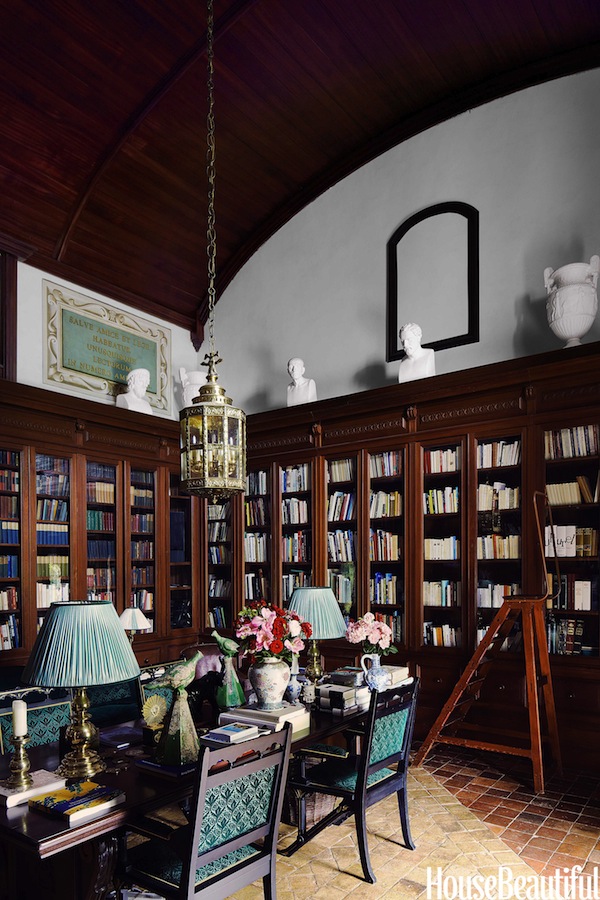 The gardens were established with the same loving attention to historical accuracy and detail. Where none existed, Christie, over a period of 25 years, has created ones inspired by 17th and 18th century French and Italian versions. The 40 acre property  includes a Red Garden, Cloister garden, Topiary garden, a half-mile watercourse and a theater for outdoor concerts. Classic Katharina Zeimet roses grow in the Cloister garden below.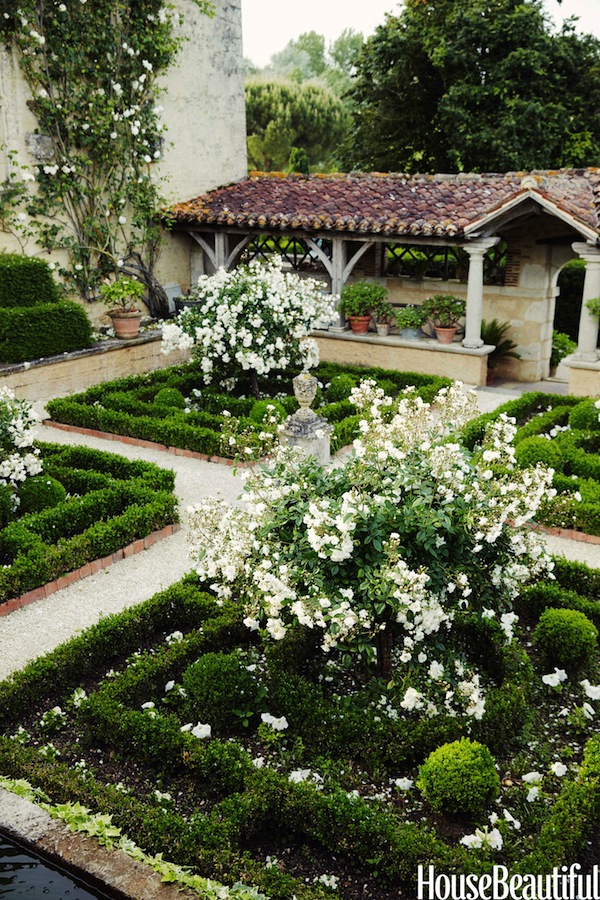 The playful topiaries, at the end of the watercourse, are a centerpiece of the estate.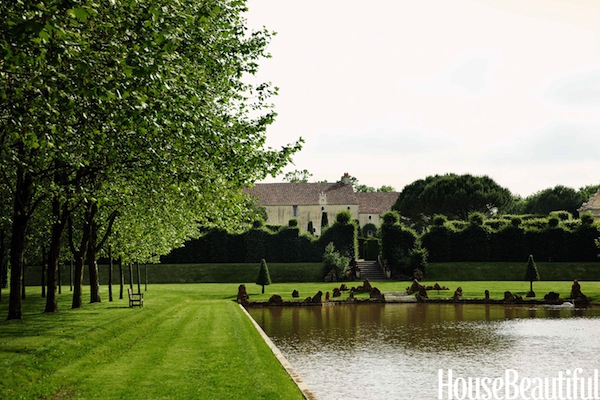 all photos by Simon Watson
The property was, in 2006, declared a Jardin Remarquable, a distinguished national recognition that hasn't been awarded to a garden designer in his lifetime since Monet. Quite the accomplishment!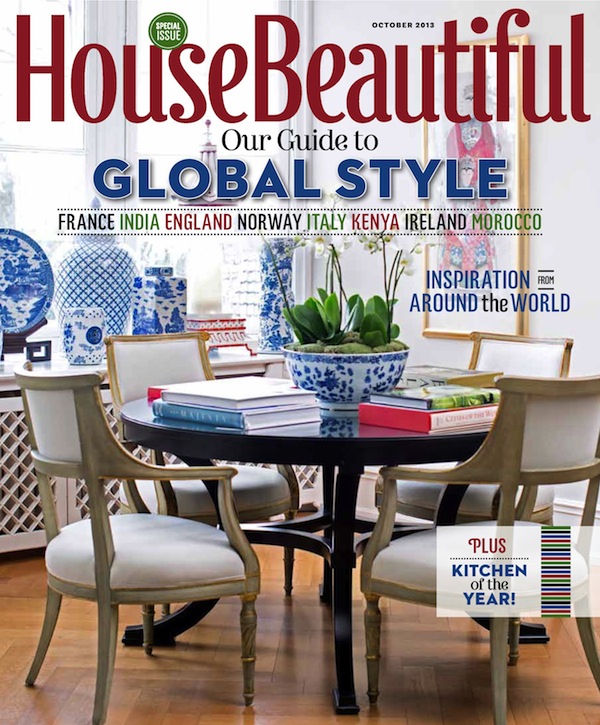 Thanks to Chesie, you can look forward getting design inspiration from the other magnificent homes around the world in the October issue. Bon voyage!