As soon as I read "jubilant restoration of an iconic Greek Revival," I was hooked. And it only got better when I viewed the interiors of this beautiful project that will appear in the July/August Veranda. The Pillars, a late 19th century architectural grande dame, was from an era when first families came to the spa town of Hot Springs, Virginia for the season. But abandoned for years, the house had fallen into severe disrepair. New owners hired architect Allan Greenberg to restore the home to its former glory and an extensive two year renovation involving replacement of the plumbing, electric, roof and even the celebrated pillars that gave name to the manse ensued.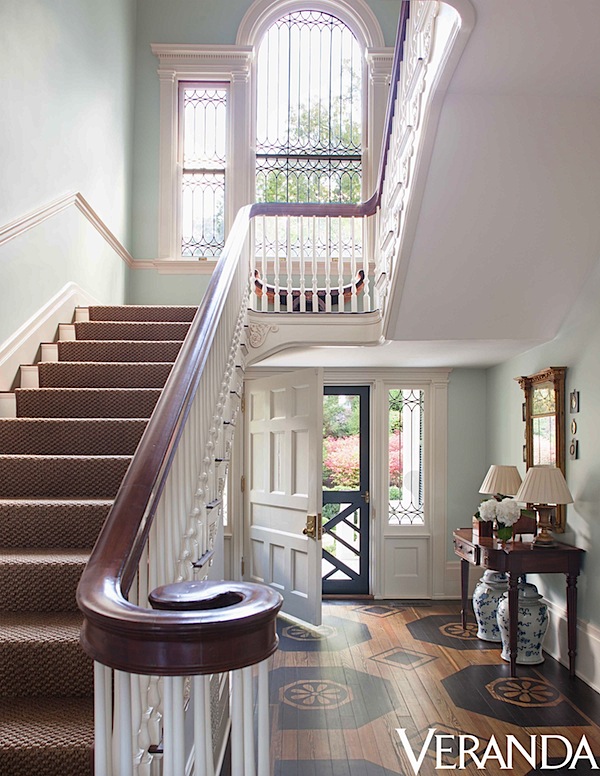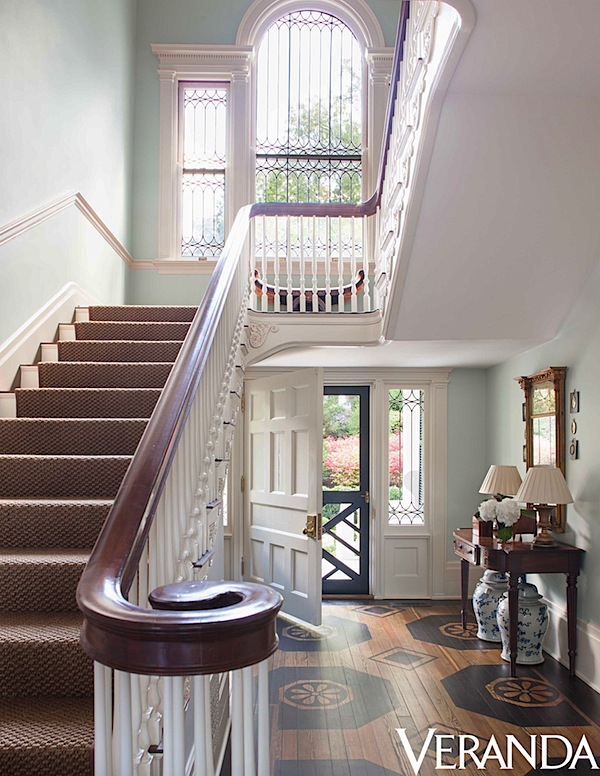 Enter Amelia Handegan, the Charleston, South Carolina designer known for her sensitive work on historic properties. With "one foot in the past and one foot in the future," she intuitively melds old and new. Her clients wanted to honor the house's heritage in an understated way, so Handegan expertly created "a layered look with no specific period in mind," letting the reconstituted bones of the house lead the narrative. In the entry, above, a stylish stenciled floor by Charleston decorative painter Kristen Bunting sets the groundwork for a handsome vignette of classic antiques.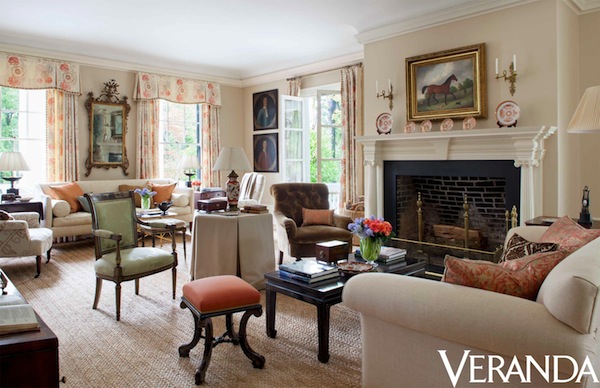 A genteel civility rules in the living room where Robert Kime curtains set the tone, literally, for the room. But where historical traditionalism might end up rigid and stuffy under a lesser designer's hand, here a light palette and airy elegance hold forth, yet still with a respectful nod to the past.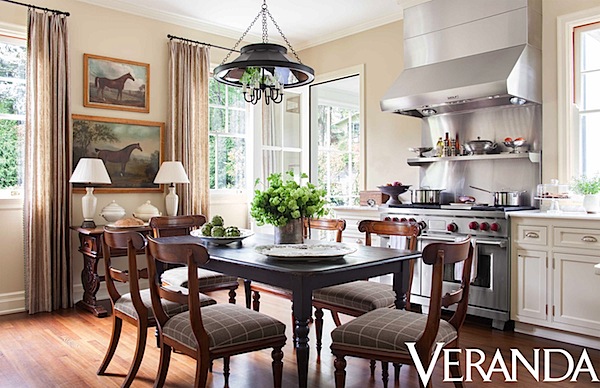 Timeless style and modern conveniences convene in the kitchen where French walnut chairs in a Loro Piana wool window pane check and simple Rogers & Goffigon linen curtains warm up the necessities of modern life.
I have a weakness for butler's pantries. They represent the stuff of life, the hub of activity that makes a house a home. With its large sliding glass doors, wooden counters and unmatching cabinets, this pantry alludes to the routine of Sunday dinners, the creation of bountiful bouquets and anticipation of family holidays. And yet I suspect that much of it may be new, executed with an educated and sensitive eye. The Farrow & Ball Ranelagh wallpaper, Treillage lanterns, antique hall chair and gentle drape of the Rose Tarlow hemp-linen shade all speak to the timeless art of gracious living. This is a Greek Revival with a soul but you'll have to wait for your issue to see the rest of this project as well as the other features in this issue.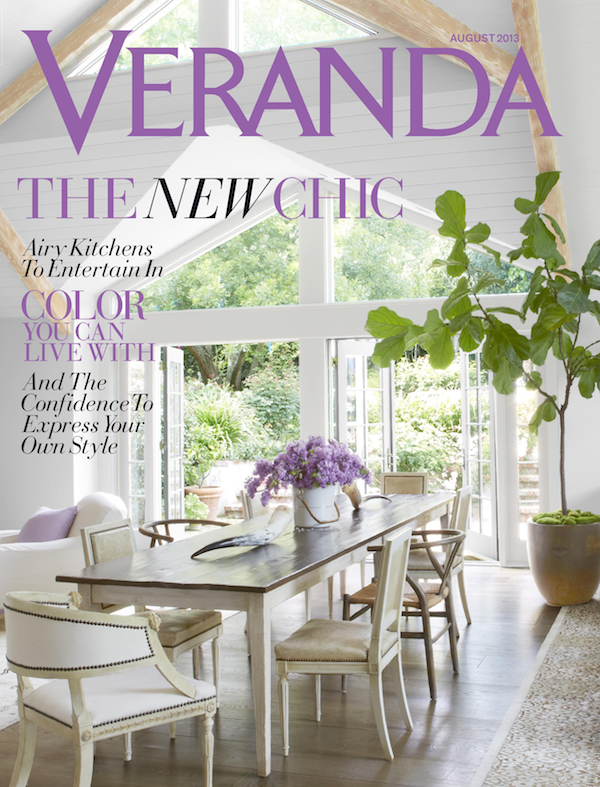 All photos by Max Kim-Bee